News | 10 min read
Digital agency changes name to SingleStone
June 16, 2014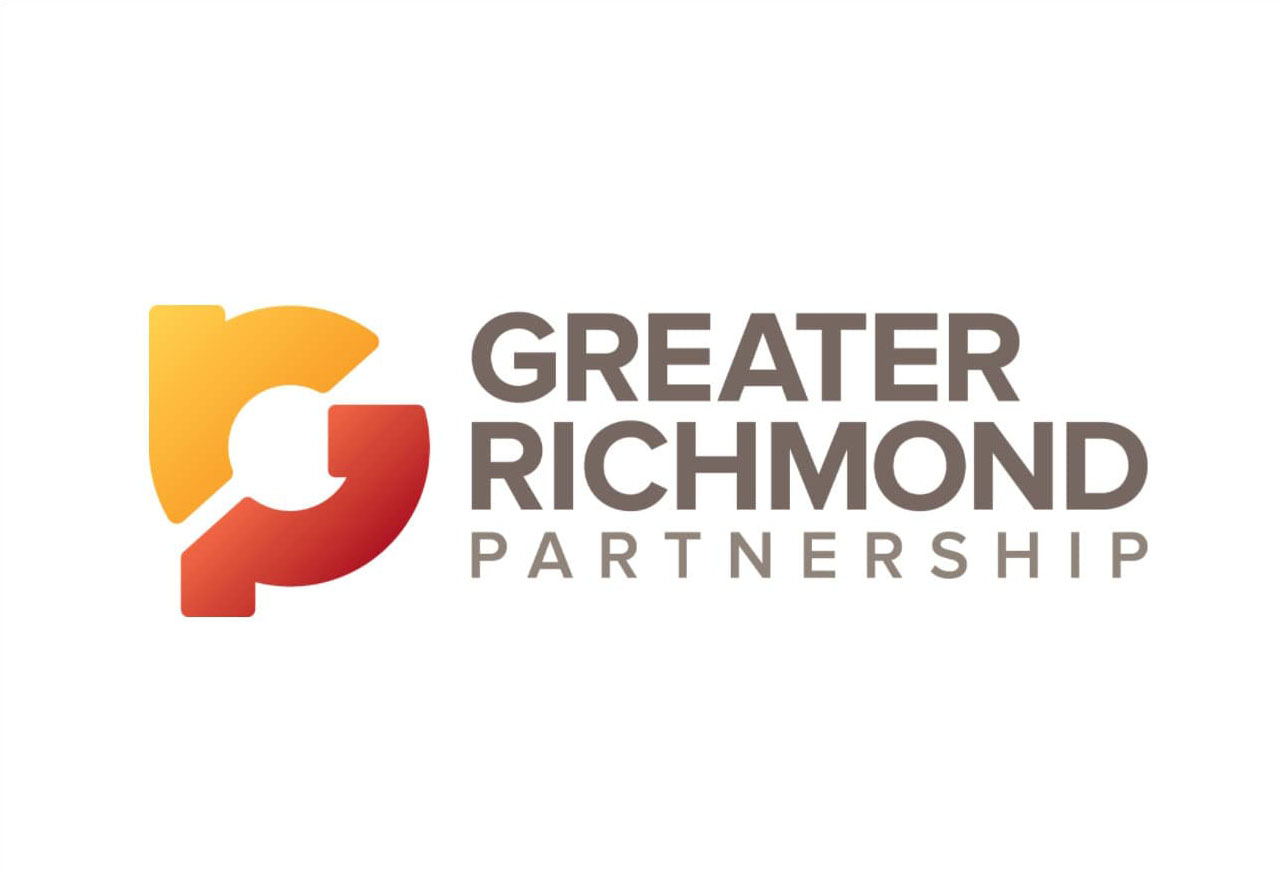 When Dominion Digital Inc. was founded in 1997, doing business on the Internet — what everyone came to know as e-commerce — was just starting to blossom.
Chris Little and the other co-founders of Henrico County-based Dominion Digital saw an opportunity not in selling stuff online, but in helping other businesses benefit from the burgeoning online world. They also wanted to give the new technology a human touch.
"We said in 1997, 'This Internet thing is really taking off,' " said Little, who, like his partners at the time, had previously worked in information systems at General Electric Co. and then for an Internet startup company that ultimately became one of the casualties of the dot-com bust.
The idea behind Dominion Digital was to provide services, such as Web development, to unleash the technological power of the Internet and improve business-to-customer communication.
In the subsequent 17 years, as the digital and mobile technology revolution has exploded, Dominion Digital also has evolved, and now it is adjusting its brand identity to reflect that.
As of today, the company adopts a new name — SingleStone — to reflect that it is more than simply a technology consulting firm, although technology and how businesses use technology remain a major part of its work.
The new branding strategy represents how its own mission has developed.
The new name represents "a clearer and more authentic expression" of the purpose and brand, which is to elevate human experiences in business, Little said.
The name evokes a visual image of that mission.
"A single stone has the power to create ripples that span an entire body of water," Little said.
In the same way, "we believe that every human interaction can affect the next interaction, and the next and so on," he said. "That applies in business, too. So if you are creating positive experiences for your customers, and delighting your customers, that is going to have a ripple effect on their interactions and an effect on your business."
With the name change, the company is focusing on a branding strategy that more fully emphasizes its holistic approach. The company is owned by its management team, and that is not changing, nor is the suite of services it provides.
Kelly O'Keefe, a professor at the VCU Brandcenter and chief creative officer at public relations and communications firm PadillaCRT's Richmond office, worked with the company on its name change and brand strategy.
Technology can often be just as frustrating as it is helpful, but SingleStone's goal is to help businesses create "an experience that people enjoy instead of an experience that makes people frustrated," O'Keefe said.
"Their clients really credited them for looking at it from a human perspective — not just looking at what kind of transaction has to happen — but how people interact," he said.
At the time of Dominion Digital's founding, many of the changes that would be brought about by digital technology were still just over the horizon.
The globally connected smartphones of today, for example, were still a thing of the future.
"We said, 'We can start a company that helps new businesses that are coming about because of the Internet, and also help established companies capitalize on the Internet so they can have closer connections with customers,' " said Little, who grew up in Limerick, Ireland, and came to the United States to attend college. He stayed here, establishing a career and a family in Virginia.
The firm works with its clients — both large and small businesses — in a growing area of consulting work called "customer experience," or CX.
The company defines that as "the practice of designing and responding to customer interactions to meet or exceed customer expectations and, thus, increase customer acquisition, satisfaction, loyalty and advocacy."
That goes well beyond the conventional notion of "customer service" and includes more than just providing a satisfactory experience. As Little describes it, customer experience pertains to "all experiences that a customer has with a business, plus each experience."
It may include the experience of shopping in a company's retail store and interacting with sales staff, or talking by phone with a call center representative or a technician, or using a company's website, or its smartphone app.
It includes what kind of information a company provides to its customers and when — for example, whether a business just tells customers when their order is expected to ship, or whether it takes the more useful step of telling them when the package is expected to arrive at their home.
Customer experience includes all of those experiences separately, but also as a totality, as a person might describe their full experience as a customer of a business to their friends.
It's no secret that some companies are known for better customer experiences than others, Little said. All organizations strive for it, and while technology can make a difference, how the business is organized and its culture are just as important, or more so.
All of it is ultimately about improving human interactions in business, the company's leadership team said.
"For us, it is really about helping our clients provide the types of experience that get their customers to engage with them as a company," said Anthony Wenzel, who joined Dominion Digital as one of its first employees and is now a principal overseeing its partnerships, finance and operations teams.
"We help our clients think differently and more expansively about the customer experience," added Jimmy Chou, a partner with Dominion Digital who joined the firm in 2006 and leads its consulting team.
In addition to working with its clients on how technology can be used in the best way to enhance customer experiences, the company provides advice on making organizational changes that can improve how it interacts with customers.
"So many organizations have grown up with an inside-out view," Chou said. But SingleStone's mission is to get them to look at their operations from an outside-in view, or the view of the customer.
One of the things the firm may do for its clients is help them identify not what needs to be added, but what needs to be taken out. "A lot of processes build up over time like gunk," Little said, and that can interfere with customer experience.
The firm also works with clients on how to better understand their customers, including consumer research, data and analytics.
In today's high-tech marketplace, the commoditization of many products and services has helped drive demand for the type of service that SingleStone provides, said Randy Raggio, an assistant professor of management at the University of Richmond's Robins School of Business.
"Especially in a commodity industry, there is a difference between whatever good or service you are offering and the experience that goes around it," Raggio said.
"Typically, the experience beats the commodity," he said. "If you are offering the same (product) as somebody else, there are many situations in which I (the customer) am willing to pay to have a better experience."
Many companies focus on operational improvements, but fail to pay enough attention to how that impacts things from the customer's view. So the discipline of customer experience "is about looking at what is a success not to (the business) operationally, but what success is to the customer," Raggio said.
Based in the Innsbrook Corporate Center in Henrico County, SingleStone employs about 65 people full time and also works with consultants and partners that provide niche services.
The staff includes technologists, software engineers, business analysts, change management specialists and creative designers.
"We are all very different people with different skill sets, but we are all grounded in the same core values — we want to help people," said Tricia Rhodes, the company's director of employee experience, who leads human resources and the integration of the firm's culture and values into all facets of its business.
Demand for the services the company provides has been growing.
Last year, it was among 22 companies from the Richmond region that made Inc. magazine's list of the nation's 5,000 fastest-growing companies. It was ranked at No. 2,822, posting a three-year revenue growth rate of 122 percent to $13.7 million.
The company's clients include well-known organizations, such as Capital One Financial Corp., CarMax Inc., Genworth Financial Inc., Markel Corp., MeadWestvaco Corp., New York Life Insurance Co. and Citizens Financial Group Inc.
The company recently was awarded a contract from the Virginia Department of Transportation for a multiyear project to enhance the customer experience provided by the state agency's centralized customer call service center.
The center "gets lots of requests from citizens," Wenzel said. Those might include reporting unsafe road conditions or potholes, submitting work requests for removing debris from roads, and requesting information on the status of construction projects.
"What (VDOT) wants to do, and what we have been engaged to do, is to significantly expand and enhance the way they serve customers around those types of requests," Wenzel said.
The goal is to move VDOT's interactions with the public beyond just phone calls. "With the new solutions, they will be able to serve customers via text and webchat, and mobile devices and all of these different communication channels," Wenzel said. "Different customers have different preferences."
One thing driving the demand for SingleStone's services is how the communications technology revolution of the past 15 years produced a shift in the balance of power between businesses and their customers, Little said.
Companies are no longer the primary controllers of how they are perceived.
"Consumers are informed by their peers — other consumers out in the market," Little said. "The customer has a much more powerful voice in social media."
"The power has really shifted to the customer, and now companies need to walk the talk that they have been saying all along," Little said. "Companies have always said, 'Of course, our customers matter more than anything,' But a lot of companies have not backed that up. Now, they have to back that up."
While technology has been driving enormous changes in communications and commerce, one pitfall for organizations is to become too focused and enamored with the technology itself, Little said.
"Technology is a means to an end," he said, with the end goal being improved human interactions.
Copyright Times-Dispatch. Used by permission.