News | 1 min read
Dominion to build city-block-sized electric vehicle charging park downtown
October 18, 2022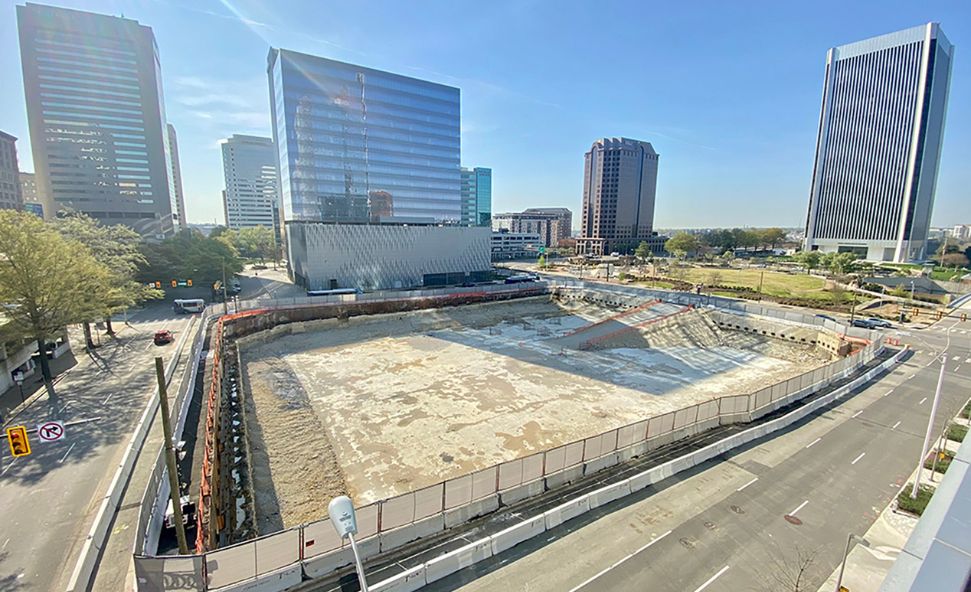 After scrapping plans for an office tower on the site, Dominion Energy has decided what it wants to do with its vacant city block downtown.
The energy utility giant said Monday it intends to build a "clean energy park" at 701 E. Cary St., the 2-acre site that was left blank by the May 2020 implosion of the company's 21-story One James River Plaza office building.
The dormant, leveled-out lot would be transformed into a site with 28 electric vehicle charging stations, all to be powered by solar panel canopies and wind turbines. The park will also have energy storage in the form of batteries, and green space for public use.
The company said it has enlisted Whiting-Turner as the project's general contractor and Baskervill as its architect.
The announcement of the park plans comes about six months after Dominion put out an RFP for the site. The company didn't specify publicly at the time that the RFP was for proposals for the park concept.
Dominion said it is aiming to have the project mostly complete by early 2024, subject to various approvals and reviews.
Read the full story here.