Blog | 4 min read
Richmond Region a top shelf choice for packaging
March 6, 2019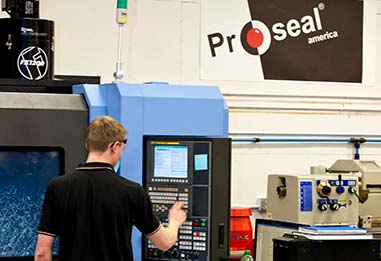 If you are looking for where to locate your packaging facility, look no further than Greater Richmond, Virginia. With a skilled workforce, affordable real estate, ideal location, and natural resources, the Richmond Region has everything a packaging company would need to succeed.
The workforce that the Greater Richmond area provides is highly skilled and logistically well-positioned for any company to locate operations in the region. Considering it is at the crossroads of Interstates 95 and 64, suppliers can easily distribute products to clients.
Paper Packaging
The paper packaging industry in the Richmond Region takes advantage of the abundant pulpwood supply that can be found throughout the state. Many companies take advantage of this resource as they use paper/pulp as the primary material. Another natural resource found in the Richmond Region are the water sources that can be found through the James and Appomattox rivers that help with the manufacturing process:
Cascades Inc., a Canadian company that manufactures paper tissue products and green packaging, recently purchased an existing facility in Hanover and plans to invest $275-$300 million into equipment upgrades.
Dominion Packaging, which makes folding cartons for huge companies such as Altria, McDonald's and Anheuser-Busch, recently expanded their state-of-the-art facility. They have leased an additional 20,000 sq.ft. in Henrico to meet demand.
Packaging Machinery
Advanced manufacturing in the Greater Richmond area has always been successful. The region's workforce has proven to be skillful and the community colleges and universities in the area offer degrees and certifications in relevant areas making it a great place to recruit employees:
UK-based ProSeal, which produces food tray machinery for the perishable foods industry, came to the Richmond area to expand the company internationally. It began in a home office, then moved to a small production site, and eventually expanded to a 50,000 sq.ft. facility in Chesterfield. Now they are looking at expanding again as demand for its machinery increases.
JASA Packaging Solutions, which produces machinery that is used to improve packaging, opened a sales office for the equipment that they make in the Netherlands. Opening a facility in the United States allows JASA to bring its packaging solutions directly to their clients in the country.
CSi Packaging, a Dutch company which supplies fully-integrated material handling systems and has installations throughout the world, came to the region from Florida.
Advances in Packaging
Innovation and improvements in the packaging industry have been happening here in the Richmond area since cellophane and aluminum cans were first produced locally. The technological advancements that can be found in the region are among the best due to the infrastructure that is currently put in place. There are incubators and co-working spaces all throughout the city that breed creativity. The region is also home to colleges that offer degrees in the relevant fields which has added to technological advancement:
WestRock's Research and Development division is testing its newest packaging equipment at a local facility near Richmond International Airport.
TemperPack, which develops sustainable insulated packaging for the perishable foods and pharmaceuticals industry, expanded to a new facility in Henrico and created 141 new jobs and now employ about 250 people. They recently signed a distribution deal with Albertsons pharmacies to use TemperPack's ClimaCell packaging in hopes to reduce waste.
Liqui-Box, which manufactures plastic bag-and-box packaging, moved its corporate headquarters from Columbus, Ohio, to Richmond, Virginia. Paul Kast, Liqui-Box Vice President of Marketing and Strategy, said that Richmond "is a great city — there's a great talent pool to integrate with." The company recently agreed to acquire DS Smith PLC's plastics division for $585 million.
Greater Richmond, Virginia, has an abundance of things to offer any packaging company which make it an attractive prospect to create a facility or headquarters.