Blog | 6 min read
Addressing the shortage of Class-A office space
November 12, 2019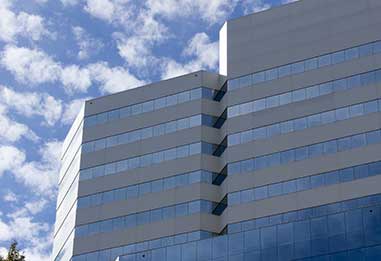 Last week I happened to be sitting to the right of a gentleman who was conversing with his friend to his left. That's when I heard him say to his friend something that made my heart stop. He said, "I heard "Company X" is going to be moving out of their office space downtown. Isn't that horrible? Just what downtown needs is more vacant office space."
First, let me say, that "Company X" is not moving out of their space – just a horrible rumor.
I'm not normally one to eavesdrop – but… in this case the topic of office space was just too important for me to keep quiet. I shared with the gentleman within the entire Greater Richmond region there are currently only four Class-A office spaces over 50,000 square feet for immediate occupancy.
Current State of the Market
Yes, you read that correctly, according to CoStar the entire Greater Richmond region only has four Class-A office spaces over 50,000 square feet for immediate occupancy. The majority of vacant spaces are under 5,000 square feet. If an average office has 200 square feet per employee – that means the region has opportunities for less than 25-employee companies. Yes, there have been new offices built, but those have been constructed for a specific tenant such as Dominion Energy's new building in downtown Richmond. There are also several buildings proposed in the region, but nothing is ready immediately.
To build a downtown office tower can take up to three years. A suburban office building takes at minimum one year but more likely a year and a half. I want to note here these construction timeline generalities have nothing to do with any governmental entity's permitting process. In order to clear a site, dig a foundation, and build a tower or a building just takes time.

Knowing this is a challenge, I have been speaking with brokers, developers, and our local economic development partners to understand why there isn't more office being built. What I am learning is this is the quintessential chicken-or-the-egg conundrum.
Real estate financing will only provide debt on a project if the building is 50% pre-leased. Which means companies need to be thinking 1.5-3 years in advance of a real estate move so they can occupy space that isn't even being built yet. Let's say that there is a proposed building of 300,000 square feet. The developer would need 150,000 square feet of pre-leased space to secure financing to start construction. In reality, two or three tenants would be needed to reach 150,000 – it is difficult enough to get one tenant to agree to a pre-lease but three?
Now, think about your mobile phone – how much the technology has changed over the past three years. Most companies are not thinking more than a year out regarding their office space and or talent needs. For example, this week I met with a technology company looking to move a portion of their company to Greater Richmond. They want to occupy the space next July. Oh, and they need to make improvements to the space before. In less than a year they need to lease almost 60,000 square feet. While I should be rejoicing, and I am for the jobs, I do keep thinking about taking another 60,000 square feet out of the market.
Greater Richmond boasts our lower cost alternative. However, this has been part of reason we haven't seen new office developed. Land values in the region are increasing, and the cost of construction has escalated due to labor shortages and tariffs, thus the cost to build a new building is expensive. Developers must charge higher rents to cover this cost.
According to CoStar since first quarter of 2017 to today, Class A office rents have increased only $1.57. Placing today's rental rate at $23.59. This is far less than the cost of building a new office building in our healthy economic climate.
Average prospect size
Over the last five years the Greater Richmond Partnership (GRP) has worked with 431 companies seeking Class A office space in Greater Richmond. Of those companies who signed a lease in the region – a median office space of approximately 85,000 was occupied.
Why is this an Important Topic?
In September 2019, the GRP engaged Ady Advantage an economic development consulting firm to conduct a qualitative study of Site Selectors. For those who may not know, Site Selectors, much as their name implies, help navigate companies through the decision process on siting an expansion or relocation of their company. Ady Advantage interviewed 25 of the top 50 Site Selectors in the country. The majority had over 20 years of experience in Site Selection. They spoke to Site Selectors who had visited Richmond either on a familiarization tour or for a project, as well as site selectors who hadn't visited Richmond.
The Site Selectors had positive perceptions of Greater Richmond citing our diverse economic opportunities, talent, and reputation as reasons they would recommend the region to their clients. Lack of a brand (more to come on this later) and no room to expand were listed among the reasons why they would not recommend the Greater Richmond region.
The fact Site Selectors who are not even in the Greater Richmond region know that we have a lack of room to expand is an indicator that we need to address this issue. Much of Site Selection starts on the internet – Site Selectors will look at availability of land, office space, and industrial buildings before even putting on a list for their clients to consider. If a region doesn't have inventory and in the case of Greater Richmond our lack of Class A office inventory impedes our ability of making the initial review.
As the national and international sales team for Greater Richmond, our team is focused on companies considering a relocation or expansion from out of the area, however, I would be remiss if I didn't speak to the ability for Greater Richmond companies to expand here. Unless a company is making incremental increases in hiring, it will be difficult for our companies to be able to continue to grow here.
Finding Solutions
Challenges such as these take both the public and private sectors to address. If you are interested in working with me to find a solution to this regional challenge, I would welcome your assistance. In December I would like to convene a working group to see how we can find solutions. Please contact me at lfritts (at) grpva.com to be included in the work group.