Blog | 2 min read
Virginia students outperform across the nation
January 25, 2019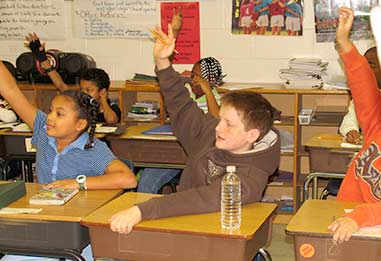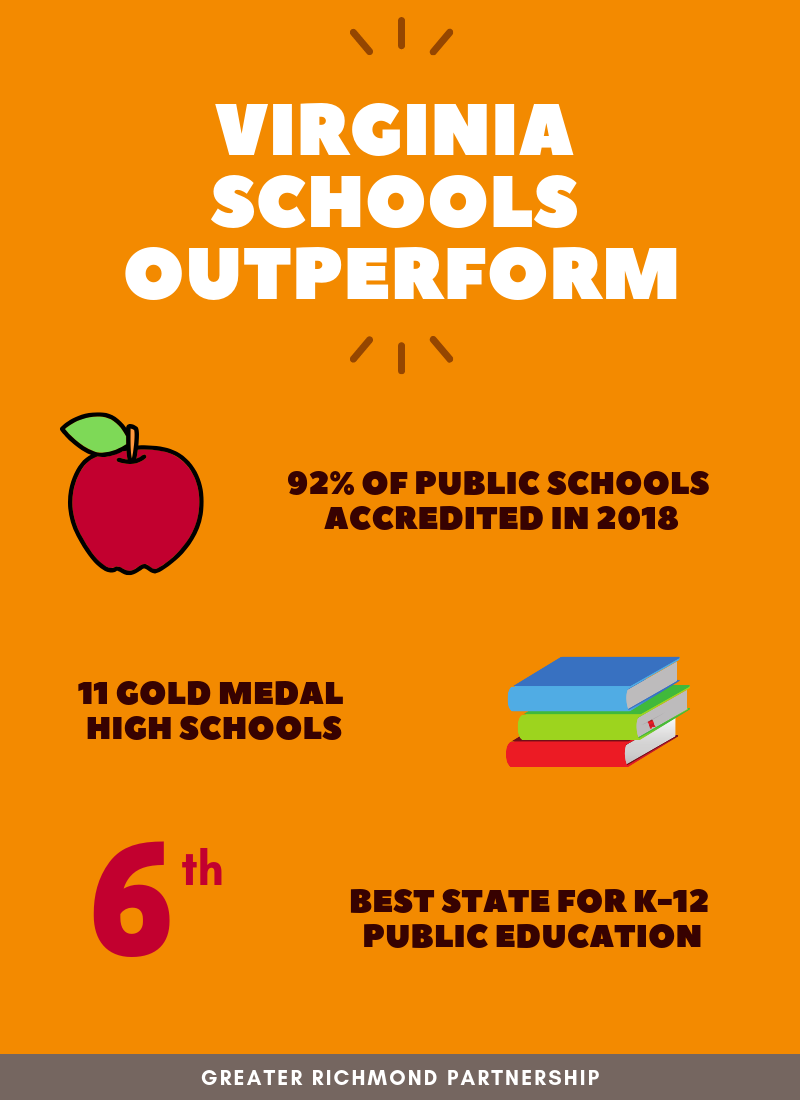 Virginia was recently ranked first for having the best public education system in the nation according to Cato Institute. Virginia school systems scored well across the board in academic performance, safety, class size, funding and instructor credentials.
The state also made headlines for its academics when fourth and eighth graders outdid their peers nationwide in mathematics and reading on the National Assessment of Educational Progress (NAEP). Across the state, 92 percent of public schools were accredited in 2018, up from 86 percent in 2017.
As the 6th best state for K-12 public education according to WalletHub in 2017, the Commonwealth has 103 public high schools ranked among U.S. News & World Report "Best High Schools in 2018" including 11 gold medal high schools.
Greater Richmond is no different than the rest of the state when it comes to the superb quality of its education system, offering some of the best ranked K-12 education at both public and private schools in the country. The Richmond region had two Henrico County, two Chesterfield County, one Hanover County and one Richmond City high schools make the list of Best High Schools in 2018 by U.S. News.
Among other accolades:
Henrico County's Deep Run High School recently became a National Blue Ribbon School by the U.S. State Department along with seven other Virginia schools.
Richmond's Open High School ranked 4th in the state on the U.S. News & World Report "Best High Schools in 2018" list.
Chesterfield graduates the 5th-most amount of students in the state per year
Hanover County Public Schools was the first division in the state to receive the U.S. Senate Productivity and Quality Award for Continuing Excellence.